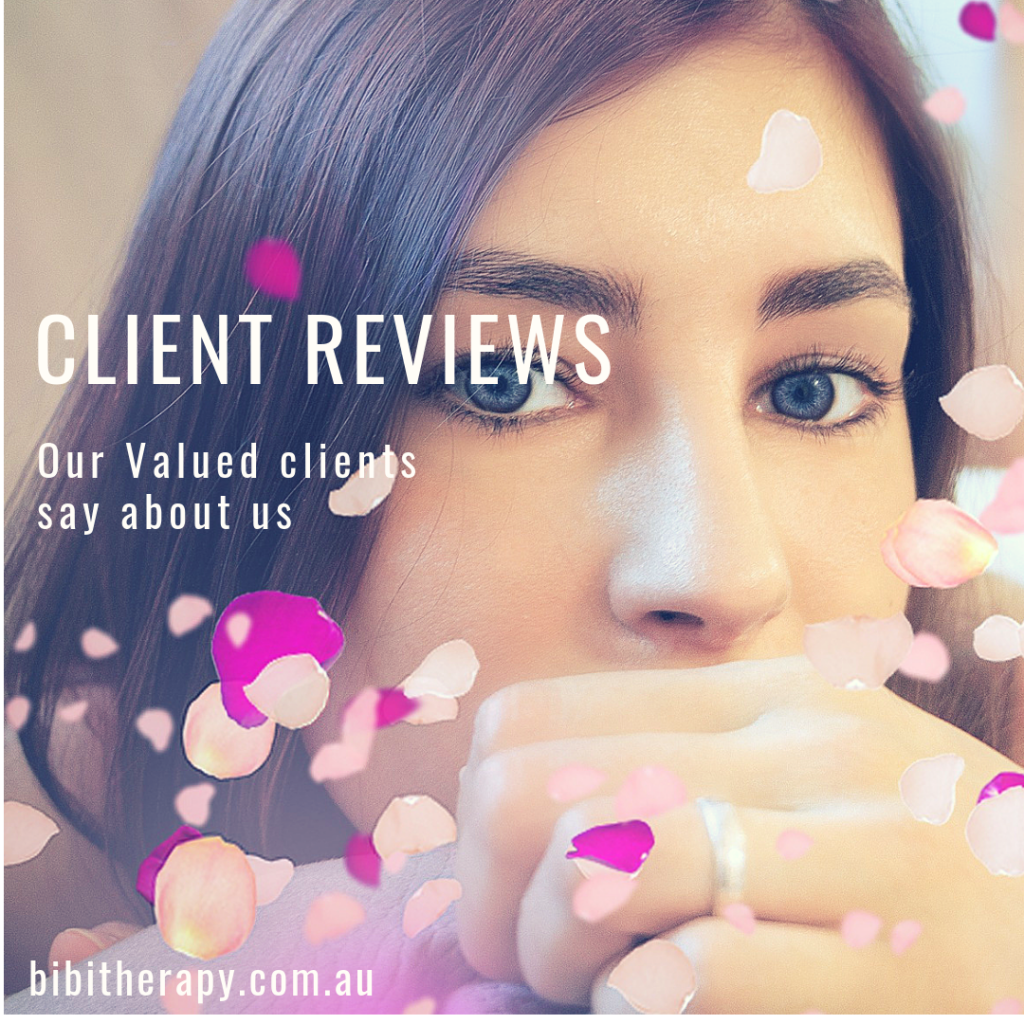 "

I have been attending bibi therapy for the past 4 months, I found Niki to be very professional and knowledgeable in her field of expertise. Niki selects the oils and blends them together based on my health concerns.

The oils have had multiple benefits beyond just their nice smell. They affect my mood, alleviate my pain, detoxify my body, and boosts up my immune system.

I love Niki's passion for the oils and I always look forward to a cup of tea at the end of the session just to see what herbs Niki puts together." Adelina, C.
"

Oh what a blissful treatment, I have just received. Thank you Niki for giving me the royal treatment." Carmen, M
"

Thank you, Niki, only my mother gave the attention and care you so generously provided." Julia, G,
"

Niki is an incredible therapist. She is very knowledgeable in terms of the body and health. Her approach is very gentle and she is very generous with her knowledge. I left her office with several simple exercises to do that will help increase my flexibility. Niki spent time with me to show me each exercise so that I knew how to do them properly. Thank you, Niki!" Diana, R.
"

After only a few sessions with bibitherapy, I felt, lighter, more optimistic and without the need to resource to my constant afternoon pick me ups." Angelina, J
"

It was a pleasure to meet you and lovely to have such a relaxing time away from the hustle and bustle. The choice of oils was so uplifting. Thank you." Katarina, M.