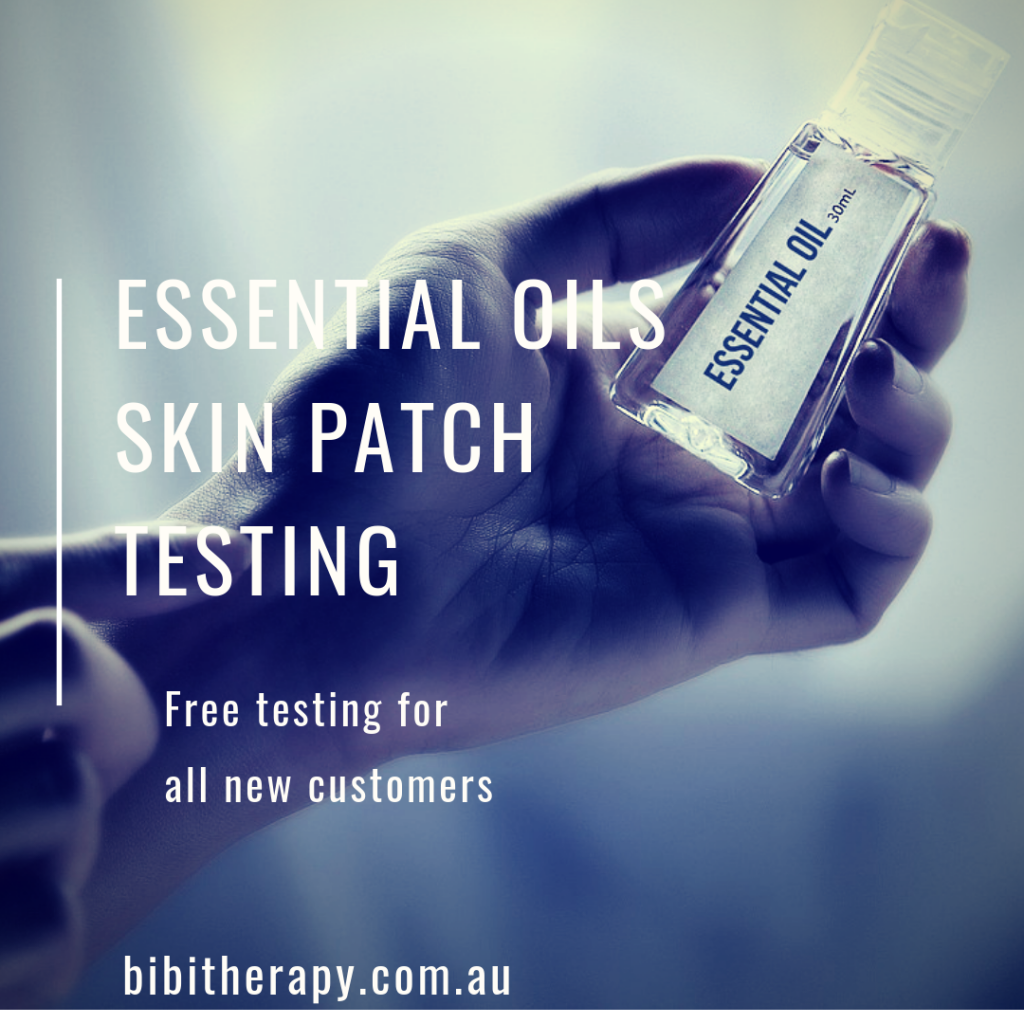 BIBI Therapy offers a free testing to essential oils allergic reactions.
It is well known that some individuals have a more sensitive skin than others. Therefore, prior to use an essential oil for the first time on someone's skin, a skin patch testing is often required.
If you have existing skin sensitivity to some herbs or some natural components existent in a particular essential oil please let us know.
In BIBI Therapy practice we put Safety first and check if you have any sensitivity to an essential oil prior to using it topically over a larger region of the body. It is important to note that this view is not internationally recommended since essential oil expert, author and Aromatherapy educator, Robert Tisserand, does not recommend initial skin test, arguing that it is difficult to interpret the results [1].
Resources
[1]Tisserand Robert, 2014, Irritation and Allergy [Web Presentation]; https://tisserandinstitute.org/safety/irritation-allergic-reactions/
Price: Free for all new clients